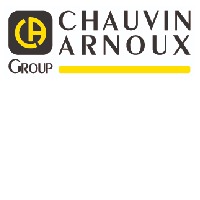 CHAUVIN ARNOUX
Contact - CHAUVIN ARNOUX
12 RUE SARAH BERNHARDT
12-16
92600 ASNIERES-SUR-SEINE
France
Send a message - CHAUVIN ARNOUX
Legal information - CHAUVIN ARNOUX
| | |
| --- | --- |
| Nature | Head Office |
| Year established | 1956 |
| Legal form | SAS, société par actions simplifiée |
| Describe your Company and attract Business opportunities (NAF08) | Manufacture of scientific and technical instruments (2651B) |
| Corporate capital | 13,387,757 EUR |
| SIREN | 572 075 836 |
| SIRET (Siège) | 572 075 836 00468 |
| VAT no | FR21 572075836 |
| No employees (address) | 100-249 Employees |
| No employees | 500-999 Employees |
| Kompass ID? | FR1028616 |
| Kompass member for | + 7 years |
| Membership | Booster |
Presentation - CHAUVIN ARNOUX
CHAUVIN ARNOUX :
For measuring instruments for the installation, monitoring, analysis, and maintenance of the distribution networks of electrical energy in the industry METRIX :
measurement instruments for R&D, education as well as the control and maintenance of cards or equipment incorporating electronic low-level
CHAUVIN ARNOUX ENERGY :
Equipment tables for the electrical installations MV/LV and equipment for industry and large tertiary
CA PYROCONTROLE :
Industrial solutions for all the needs of able, control and calibration temperature for the process industries demanding, such as chemical, nuclear, metallurgy, glass, the semi-conductor industry
CA MANUMESURE :
Repair, testing and calibration, in laboratory and on site, to electronic measurement devices professionals of all brands.
CA INDATECH :
Design of optical sensors for quality control in the laboratory and process online
CA SPECTRALYS :
Expert of the measurement of the quality of agri-food products in real-time by fluorescence and infrared with products for the rapid diagnosis of quality

6 sales Agencies in France : 31 Blagnac, 44 Rèze, 59 Magdalen, 69 Villeurbanne, france, 75 Paris, 35 Chantepie
13 Technical Centres and Service Manumesure France
5 Production Sites in France : 14 Reux Pont-L'evêque ; 14 Vire ; 50 Villedieu les Po?lles ; 74 Annecy ; 69 Meyzieu
Company catalogues - CHAUVIN ARNOUX
Company's Videos - CHAUVIN ARNOUX
General Information - CHAUVIN ARNOUX
Export area
Asia-Pacific, North America, West. Europe, Central/East Europe, Africa, Middle East
Brands - CHAUVIN ARNOUX
CHAUVIN ARNOUX / METRIX (Producer)
CHAUVIN ARNOUX ENERGY (Producer)
M. Axel ARNOUX
Chairman (Président du conseil de surveillance)
M. Patrick YAICLE
MD/Chief Operating Officer (Directeur général)
M. Jean-Eric Garnier
Manager (Directeur CHAUVIN ARNOUX ENERGY)
M. François Drouin
Manager (Directeur PYROCONTROLE)
M. Pierre Malpertuy
Industrial Director/Manager (Directeur Industriel)
M. Philippe Contant
Export Director/Manager (Directeur Export Test & Mesure)
Mme Marlyne Epaulard
Communications Director/Manager (Directeur de la Communication Groupe)
M. Pascal Bonouvier
Commercial Director/Manager (Directeur Commercial France)
M. Vincent Pelletier
Marketing Director/Manager (Responsable Marketing)
M. Pierre-Michel Nenot
General Services Director/Manager (Responsable des Services Généraux)
News - CHAUVIN ARNOUX
Office move
The Chauvin Arnoux Group is moving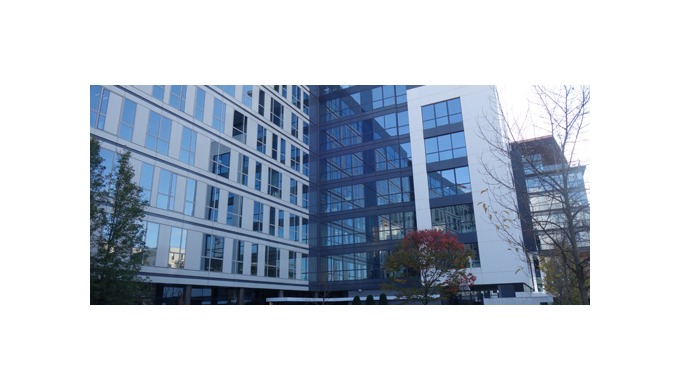 Date: 20 September, 2020 10:00 PM
Location: 12-16 rue Sarah Bernhardt -92600 Asnières-sur-Seine
Based historically in the 18th arrondissement of Paris, the French manufacturer has chosen the banks of the Seine in Asnières for its new Head Office.

Chauvin Arnoux was founded in 1893, driven by the enthusiasm of two engineers, René Arnoux and his friend Rapha?l Chauvin. According to the legend, it was in a small outhouse of the Arnoux family's home near Montmartre in Paris that their first measuring instrument saw the light of day. A century later, Chauvin Arnoux's production plant had expanded in rue Championnet, in the heart of Paris's 18e arrondissement, and a brand new Head Office was inaugurated in 1993, celebrating the company's 100th anniversary. Although it remains proud of its 127-year history and its long presence in the heart of Paris, Chauvin Arnoux has decided to move its headquarters to the banks of the River Seine, just outside Paris.

Without going against its historic corporate culture led by generations of designers and entrepreneurs, the Chauvin Arnoux Group has chosen modernity and renewal as its watchwords in its search for a new location. On 21st September, our Head Office is leaving 190 rue Championnet and moving to an elegant glass building called Front Office in Asnières, alongside the Seine. We will be taking over the entire 6th floor to bring together the Group's multiple skills already present in our Paris headquarters (R&D, Sales, HR; Marketing, Communication, Administration, etc.), as well as the teams in CA Energy's Special Developments unit, focused on the Naval markets. Spectralys, a company specialized in quality control for the agri-food market which joined the Group two years ago, will be joining them before the end of the year.

As of 21st September, our new address will be: Immeuble Front Office, 12 -16 rue Sarah Bernhardt, 92600 Asnières-sur-Seine, France. The number of the main switchboard remains +33 1 44 85 44 85 and your contacts' telephone numbers will also stay unchanged.

We look forward to welcoming you there in the near future.
New product
ULYS MCM, new multi channel meter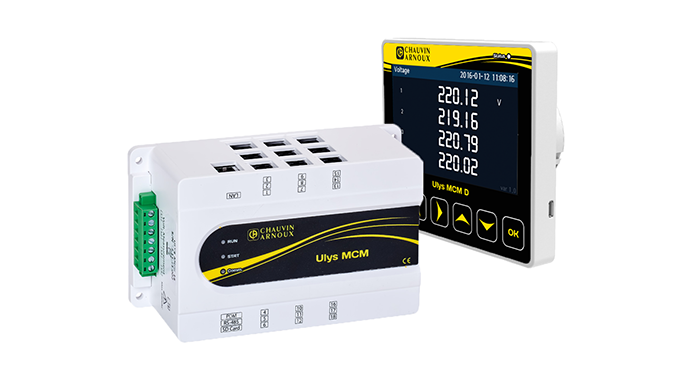 Date: 7 September, 2020 10:00 PM
The Ulys MCM offers condensed technology in a small format, with the functions of 18 three-phase electricity meters in a single product. It can measure current via a wide range of easy-to-install current sensors, including our current transformers available in 5 sizes and our MINIFLEX flexible clamp meters based on Rogowski technology. Set up your current measurement in just a few minutes thanks to its RJ12 connections. In addition, it provides all the electrical measurement and metering data (V, U, I, F, PF, Unbalance, P, Q, S, D, Ea, Eq, Es, etc.) for all the channels, amounting to more than 2,000 variables. The product is accessible via modbus on two media (Ethernet or RS485). Lastly, its small dimensions make it easy to incorporate into new or existing electrical cabinets, without reorganizing the space or adding an external electrical control box.
Location - CHAUVIN ARNOUX
Opening hours - CHAUVIN ARNOUX
Key figures - CHAUVIN ARNOUX
Turnover
Operating income
Net profit
Activities - CHAUVIN ARNOUX
Producer
Distributor
Service provider
Main activities within the Kompass classification
Other classifications (for some countries)
NAF Rev.2 (FR 2008) : Manufacture of scientific and technical instruments (2651B)
NACE Rev.2 (EU 2008) : Manufacture of instruments and appliances for measuring, testing and navigation (2651)
ISIC 4 (WORLD) : Manufacture of measuring, testing, navigating and control equipment (2651)
Secondary activities within the Kompass classification
澳门新葡亰app官方下载1495